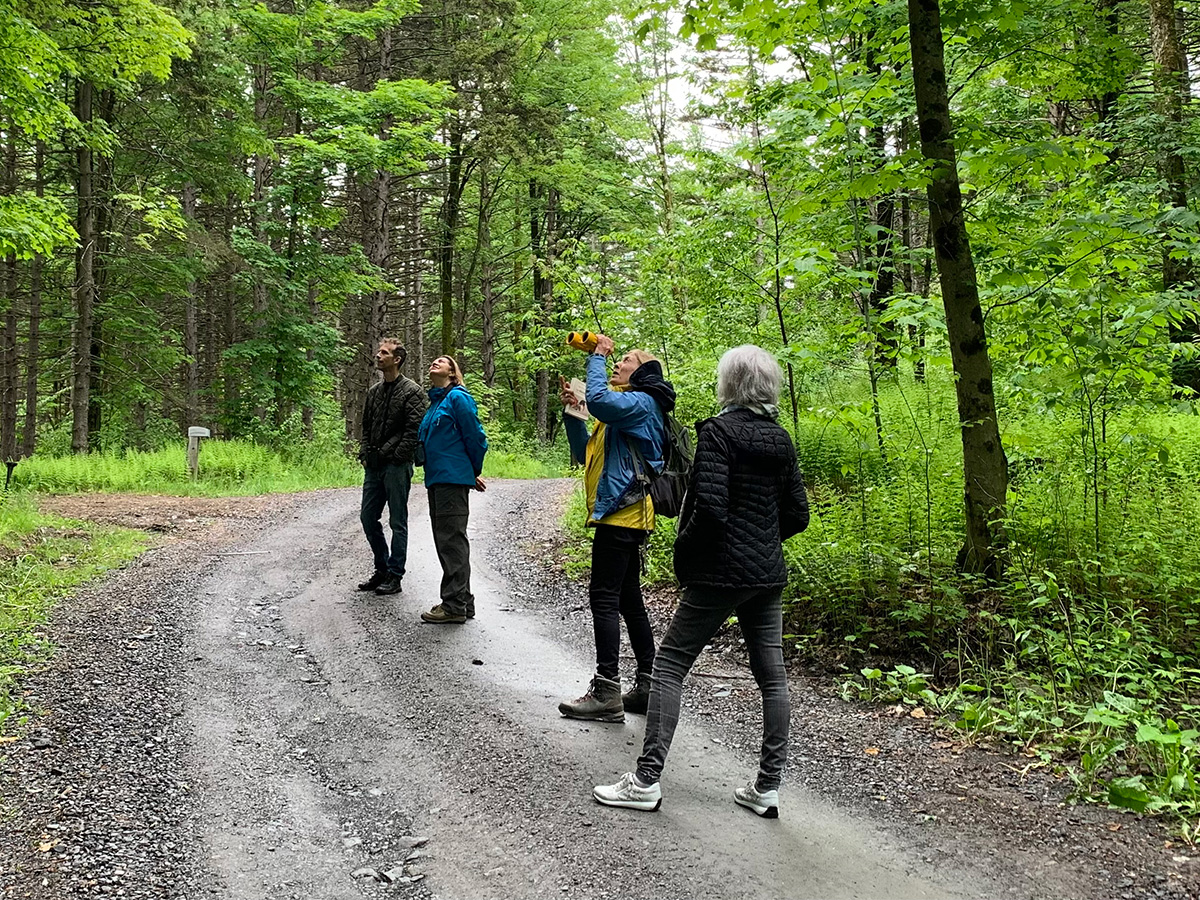 10 Jun

Birding Activity at Huttopia

It was a fine day at Huttopia.  A comfortable temperature with little wind and lots of birdsong.  As we approach summer it is harder to spot the birds that we hear.  I was pleased that we got a good view of the Blackburnian warbler which is a regular resident in the tops of the coniferous trees in the campground.

Next week is the last outing in my spring series – we are meeting a the PENS ticket booth at 7am on Sunday June 18. Click the bird name for photos and sounds.
Thanks Catherine for the photo of us listening to birds.
Thank you to Huttopia for giving us access to the site.