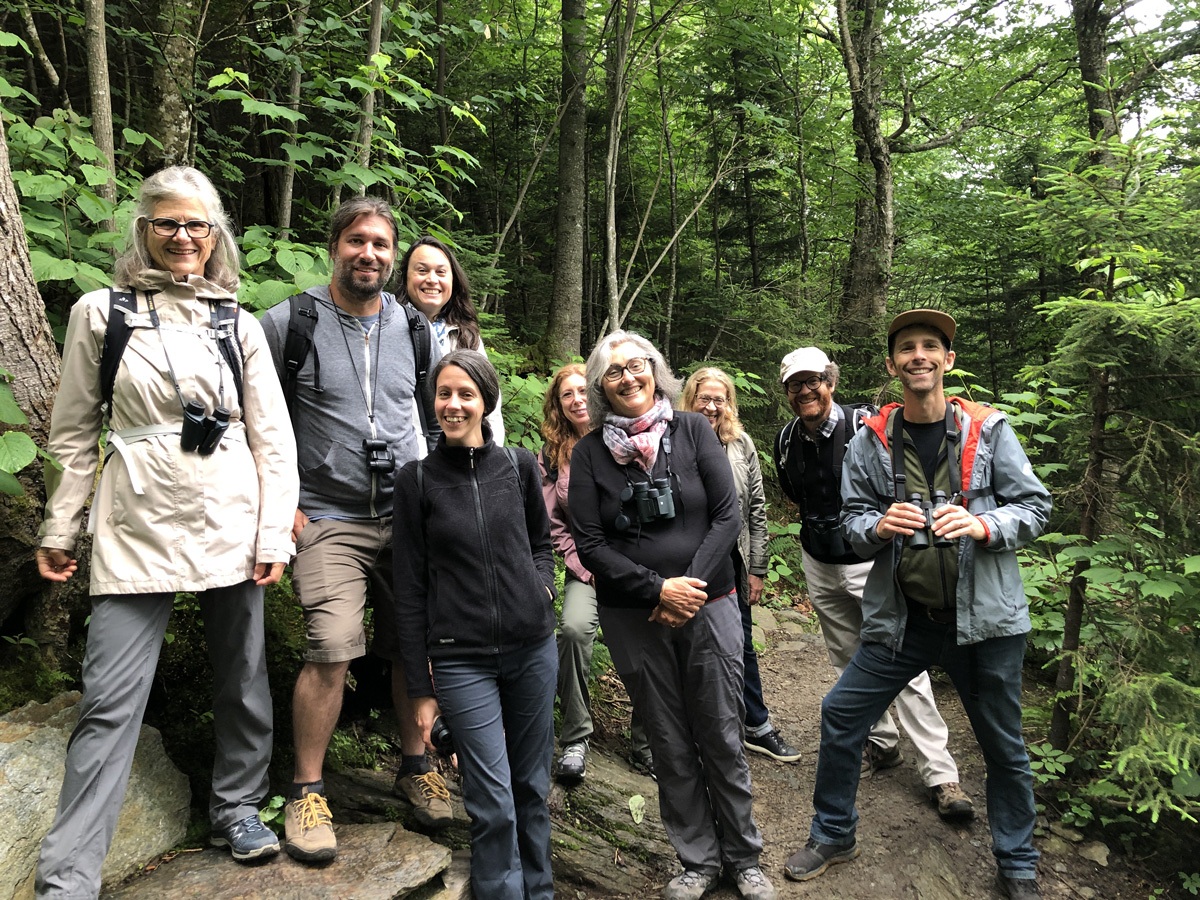 03 Jul

Bird Report – PENS

We walked the PENS trails for our last outing of the series of nine bird walks among the company of a group of eleven birders. We spent a short time in the parking lots and were rewarded with a good view of a cedar waxwing – then headed up the trail towards Lac Spruce. Black-throated green warblers, red-eyed vireos and occasional black throated blue warblers were present  throughout the trail.  About half-way to lac spruce there was a rising song that sounded warbler-like and that I did not recognize.  Peter who is new to our group pulled out the brand new Merlin Bird ID app, captured the song and Merlin told us that it was a yellow-rumped warbler.  I have not been able to get a handle on that song for years. When I'm not sure what a bird is, it is often a yellow-rumped warbler!

List of bird species that we were able to identify by sight or sound:
American Robin
Black-and-white Warbler
Black-capped Chickadee
Black-throated Blue Warbler
Black-throated Green Warbler
Blue Jay
Cedar Waxwing
Common Raven
Dark-eyed Junco
Hermit Thrush
Ovenbird
Red-eyed Vireo
Winter Wren
Yellow-bellied Sapsucker
Yellow-rumped Warbler
Thanks to everyone who participated in this series of bird walks!  It was a spring full of bird song and I'm happy to have met some terrific people with different levels of experience with birding.
Check out the Abercorn Bird day schedule for next Saturday (July 10 2021) here: https://suttonbirds.com/abercorn-bird-day/.