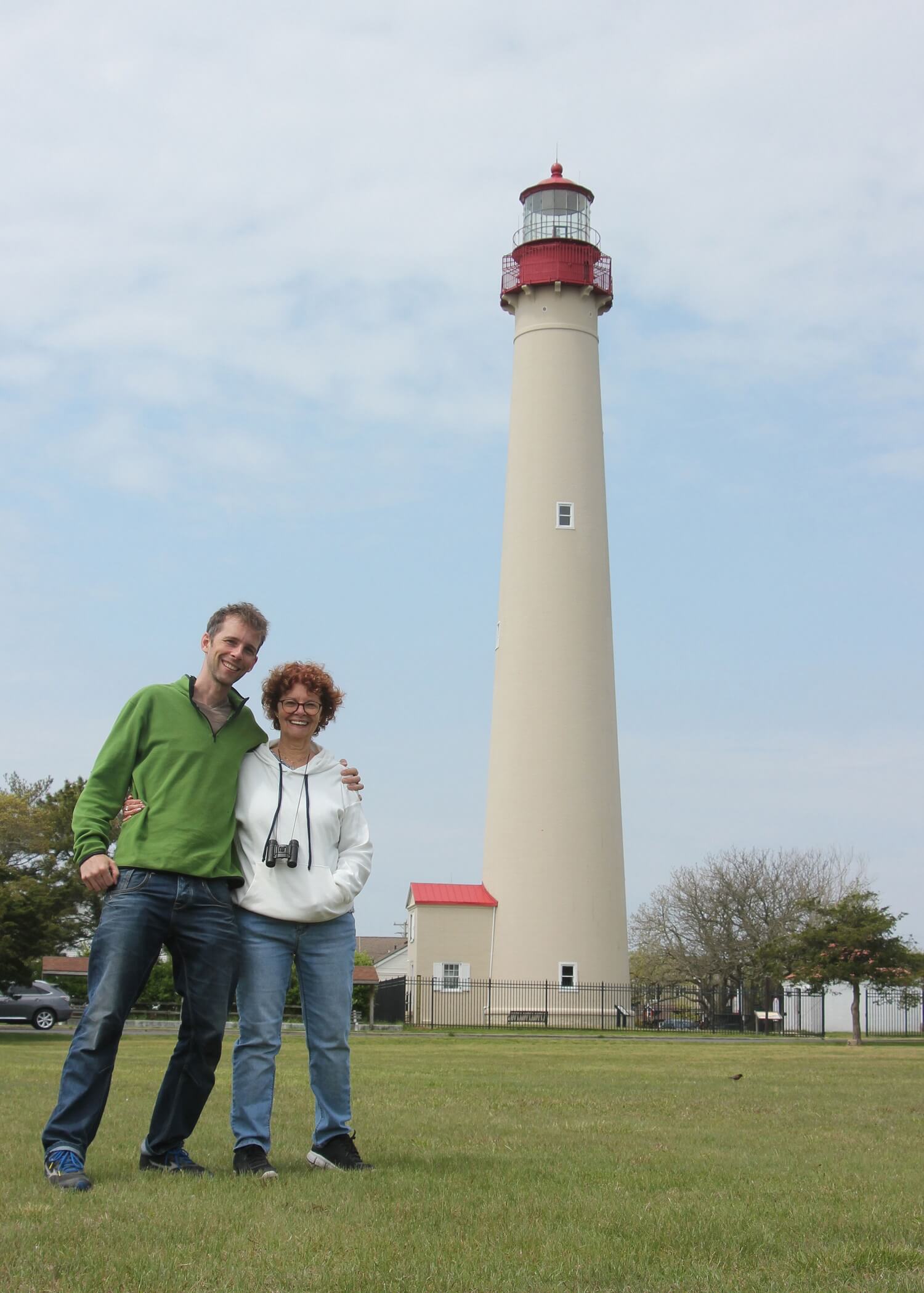 09 May

Birding in Cape May NJ

I took a little 4 day vacation with my mom in Cape May New Jersey.  It is near Wildwood, at the tip of the cape.  Many migrating birds land on the cape so it's a birding hotspot.  We are very close to the beach, staying at a BNB home in the tourist village.

We've been out on trails, beaches, forests, parks, residential streets and even near (but not at) a municipal dump and have seen 50 species so far. The highlight for me was a pair of Prothonotary Warblers flying over a lake and perching on the other side. A few times this morning the yellow-throated warbler was nearby, others saw it but I did not.  That would have been a first for me! We had breakfast this morning after our hike with our guides and another couple at a great breakfast spot called Dionysus.

I quite like the species that are common here in the village like the fish crow, laughing gull and Carolina wren. Lots of Osprey around too. I saw a nest (with the bird in it) and another perched nearby while I was on my own walking in the town park.  And yesterday saw an osprey flying in from the beach with a large fish in its talons! I could almost hear the voice of David Attenborough narrating the scene.

We are off to a vineyard for some wine tasting. Tomorrow I'm going to go hang out on the beach in the morning and see what birds fly in over the ocean bay, then its the 8 hour drive home.